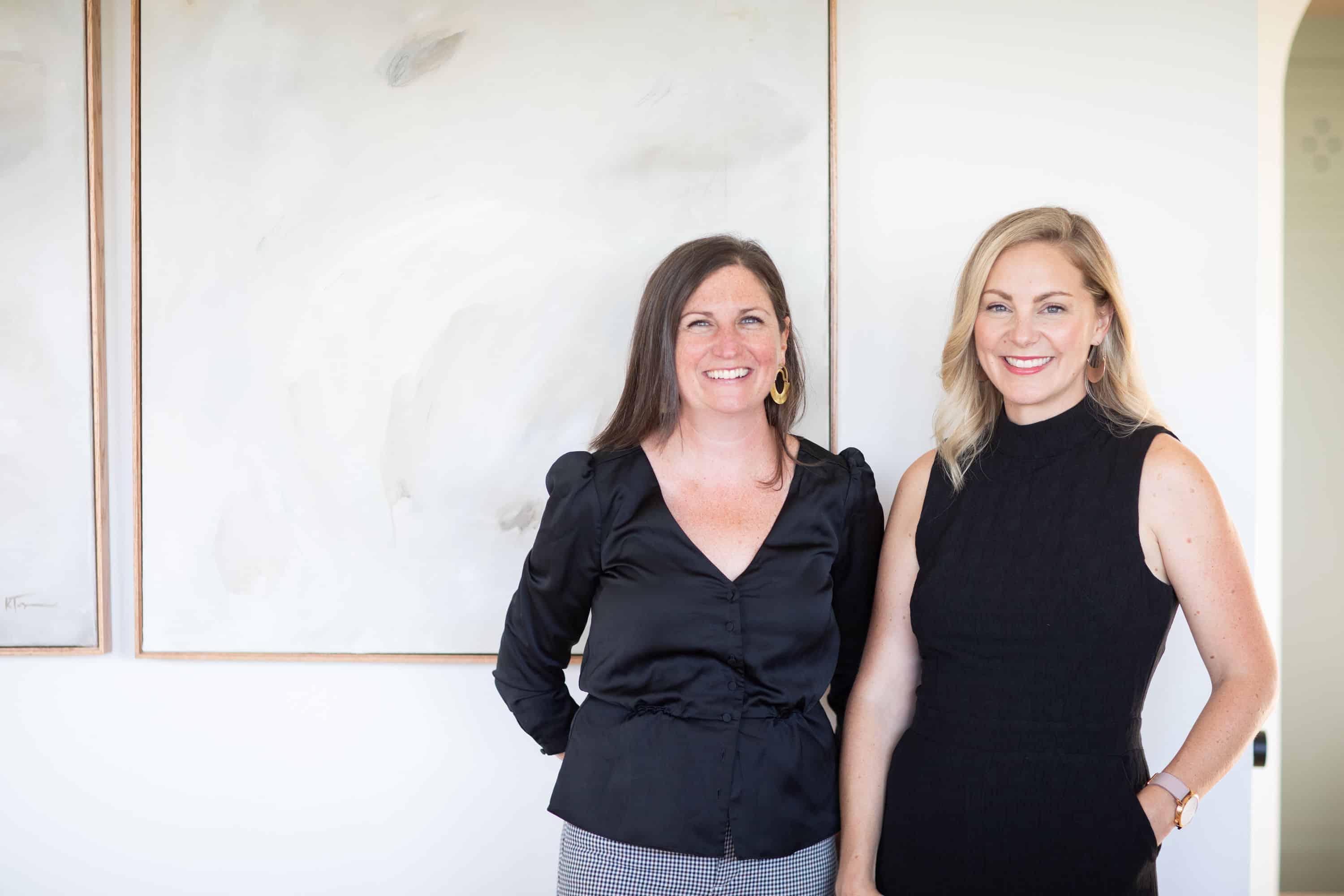 Sarah + Courtney | Associate Brokers
The Delisle + Sweeton team brings together the talents and expertise of Sarah Delisle and Courtney Sweeton. Together, they guide their clients through the real estate process with experience, knowledge and kindness. They care about people first, and pride themselves on creating successful - and enjoyable! - experiences for every client they have the opportunity to work [...]
The Delisle + Sweeton team brings together the talents and expertise of Sarah Delisle and Courtney Sweeton. Together, they guide their clients through the real estate process with experience, knowledge and kindness. They care about people first, and pride themselves on creating successful - and enjoyable! - experiences for every client they have the opportunity to work with.
Sarah Delisle is a guide and educator who has been working with buyers and sellers of residential homes in the Greater Portland area since 2012. She is a great connector who prides herself on her ability to not only connect buyers with their next home and sellers with just the right buyers, but also her ability to help her clients feel rooted in their new communities. Sarah's many years of experience have afforded her a strong local broker network which she draws on often to the benefit of her clients.
Courtney Sweeton joined Portside in 2021, bringing her years of experience working with corporate and social clients in event management and the hospitality industry here in Portland. With her 20+ years of helping people feel at home, guiding her clients in real estate through the home purchasing and selling process was the natural next step. Her degree in Marketing + Interior Design along with her extensive Portland knowledge allows her to be a local guide and neighborhood expert.
Together, Sarah + Courtney are a dynamic team that provides detailed, honest client service from start to finish. Their full-service approach is led with compassion and ample communication for both their buyers and sellers. They eagerly stay up to date on the ever-changing market, and through Portside have the tools and local real estate knowledge that continue to make them top producing agents in Maine.
Office Location
59 Baxter Boulevard
Portland, ME 04101
Contact Info
Specifications
Languages:
Specialties:
Service Area:
Delisle + Sweeton's Testimonials
My experience working with Sarah and Courtney was fantastic. My husband and I were purchasing in Maine from South Carolina so being able to trust our agents was incredibly important. Sarah and Courtney were quick to focus on if the home was in a good area, which aspects of the home would likely need work / replacement, and the overall feel of the listing. In this challenging market, we needed a team on our side that knew what was best for us and not just what would "win us the house". Nick and [...]
Kelsey, Buyer
Sarah and Courtney are gifted, engaged and extremely helpful partners in real estate ventures. It was a mere 15 days from our first meeting to a signed purchase and sale agreement! Sarah and Courtney are highly professional realtors who are enthusiastic and energetic, knowledgeable about market trends, always ready to help with anything and they know the right people for quick turnaround painting/contracting, etc. They are excellent at communication, most often responding immediately to text, [...]
Iris, Seller
Sarah Delisle is a professional, thoughtful, experienced, dedicated real estate agent with strong connections to the community and network of industry peers. Working with Sarah, Courtney and their team of designers, photographers, videographers and support staff they created a marketing strategy that resulted in quick and seamless sale. On the buy side she is a true guide taking the time to understand your needs and her knowledge of the communities in the greater Portland area is extensive. [...]
Leo M.
Having someone like Courtney as your real estate agent is nothing short of a gift. We felt expertly guided through the whole home buying and selling process with her at the helm. Courtney is transparent and direct, making her an excellent communicator. She is kind and patient when you need the support, knowledgeable, responsive, and best of all, she isn't afraid to *literally* get her hands dirty (ie. she will crawl into the creepy crawly spaces so you don't have to, no matter how cute [...]
Jesse H.
We found Sarah and Courtney through a blind email to the Portside website, and at first didn't realize our good luck. At the time, we lived out of state, but had been looking at property online in Maine. We corresponded with them and talked on the phone, then planned a trip to Portland. Before we arrived, Courtney sent us a detailed list of neighborhoods to explore, along with restaurants and coffee shops that she thought might suit us and our kids (as with so much else, her food [...]
Vanessa G.
Sarah and Courtney are by far the best team you can find in the market. From day one, they provided us with so much knowledge as first time homebuyers - from connecting us to the right lender, sharing info about various neighborhoods, updating us on market trends, quickly negotiating and communicating with other realtors, and helping us hone in our search - we feel so grateful that we had them in our corner during our search. They helped us land our first home, and we can't wait to grow our [...]
Kassi C.
Contact
Hi there! How can we help you?
Contact us using the form below or give us a call.
Hi there! How can we help you?
Contact us using the form below or give us a call.