We are halfway through 2022! This year is flying by, as we pass the halfway mark take a look back with us at how the market has been and look ahead to where we think it is going!


Looking back at how the Maine market has performed during the first half of the year over the last five years, we see significant changes in 2022. Prices were reasonably flat pre-pandemic and then rose 19.4% in both years following (Shown above in teal). Units were also relatively flat pre-pandemic, down in 2020 with the onset uncertainty of Covid, jumped up wildly up in 2021, and in 2022 returned to pre-pandemic levels (Shown above in orange).





When we take a more detailed look shows the prices are up 19.6%, units are down 15%, and new listings hitting the market are down 5%. When we look at June vs. May, we see some trends demonstrating a stabilizing of the market, with new listings up 19.1% and active inventory up 51.8%.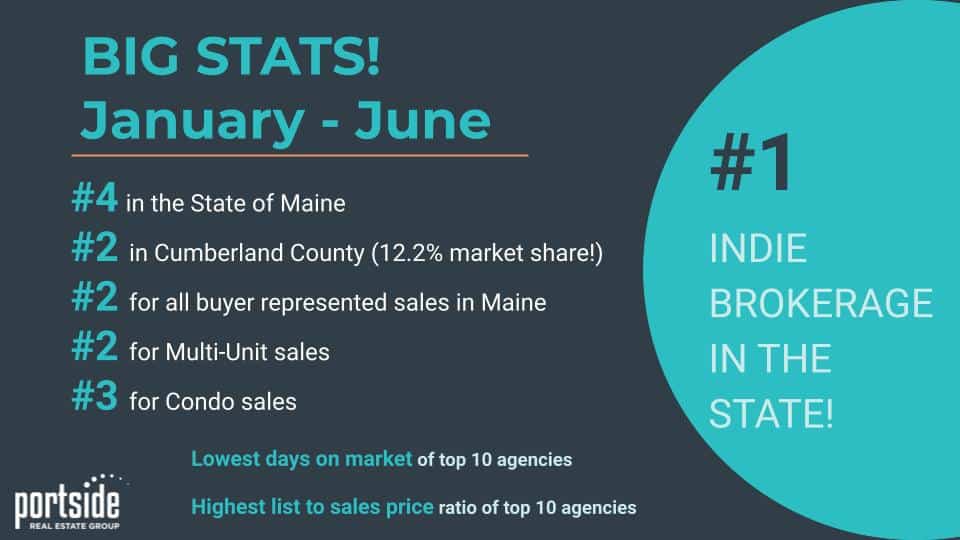 How did Portside fare in this market?
We had a robust first half of the year, with June being our best month in the company's history! We are proud of our hard-working, talented agents navigating this tough market with strength and grace.





What can we expect moving forward?
In 2018 and 2019, you will note a bell curve (Shown above in blue and red). Historically this was the seasonal nature of Maine's real estate market. In 2020 (Shown above in yellow), the units went crazy with the most sales in October, not the usual peak in August. In 2021 (Shown above in green), we also had an extended selling season. In our current year (shown above in maroon), we see the units depressed. We are trending to see fewer units close in 2022.


PORTSIDE'S MARKET FORECAST:
Rising Interest rates will slow demand (1% = 10% rule)
For every 1% that interest rates go up, a buyer's borrowing power goes down 10%; this will cause some buyers to stay put and pause their home search.

Inventory pressure will decrease as homes take longer to sell, buyers will have more choices, and the intensity of the market will ease.

Prices will level off and will see a slow down in the rate of increase.

We will see fewer transactions overall.

There will be fewer realtors! During the real estate boom of the pandemic, Maine had an influx of new realtors. Not all of them will survive the shift.

Agent professionalism and expertise will be critical to helping buyers and sellers navigate the shifting market.